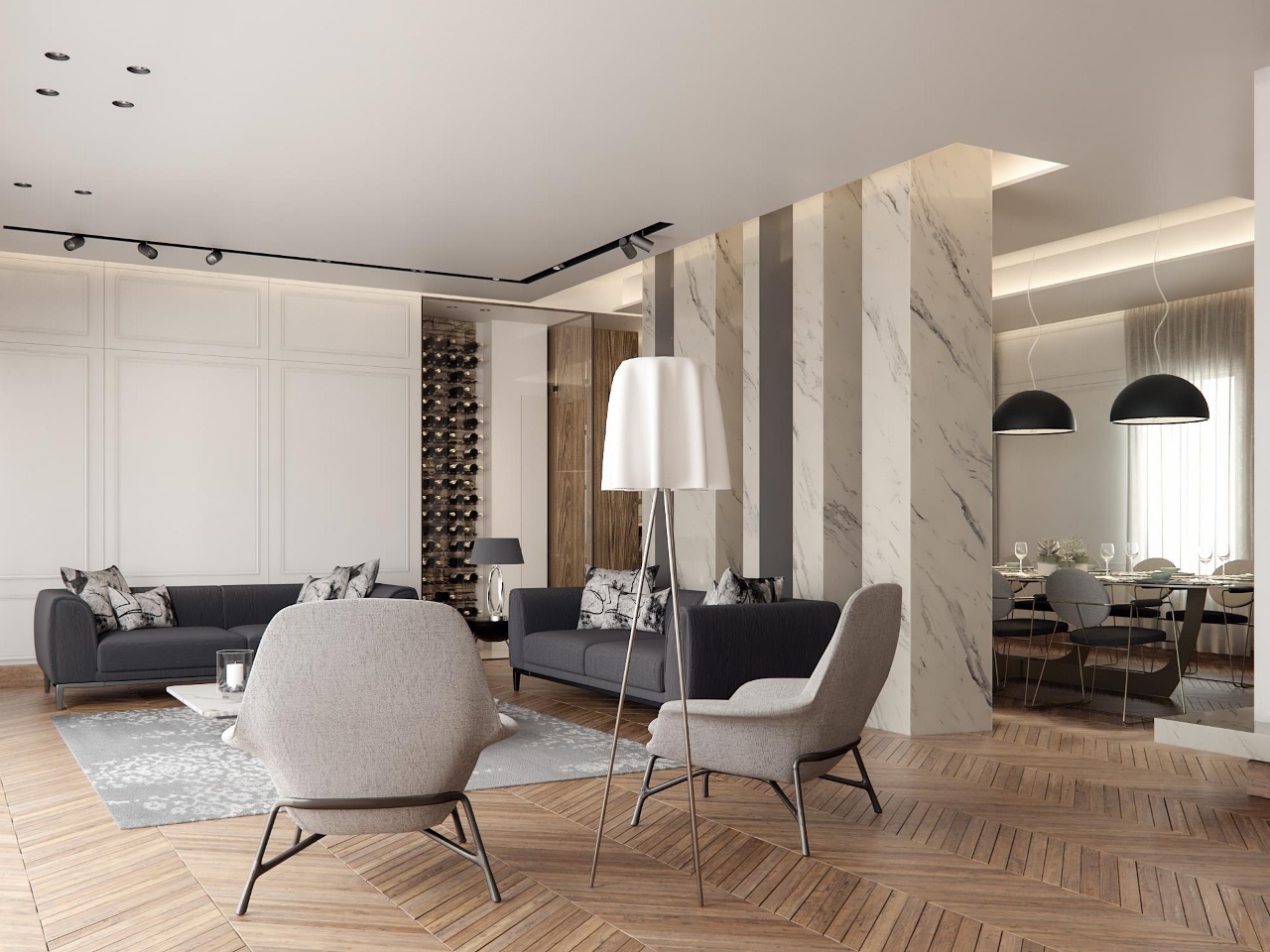 Abou Charaf Residence
Location: Lebanon – Achrafieh
Year: 2017
Type: Interior – Residential
Scope: Full design and supervision
The project is located in Achrafieh, in Furn el Hayek, a calm and high-end residential area.
The Client wanted had two units at the top of his building and wanted to merge them in one big apartment, with a state-of-the-art infrastructure and services, and a warm and comfortable space to live in.
The whole walls were removed, a new concept for the entire entity of the apartments were created, with a new program to fit the requirements. The reception was conceived as an open space, overlooking the terrace, with the new winter garden area inserted. The rooms around the new family living, were totally rethought to include each its own well design toilet, taking into consideration the "owner of the pace".
The whole elevation was opened to increase the light inlet to the apartment and tighten the relation of the interior with the outdoor area, that will be used as an extension for almost 7 to 9 months a year. The final architectural feel has been inspired from the building architectural style, typical to this area and period.
Team
Project Manager: Lamia Ghanem