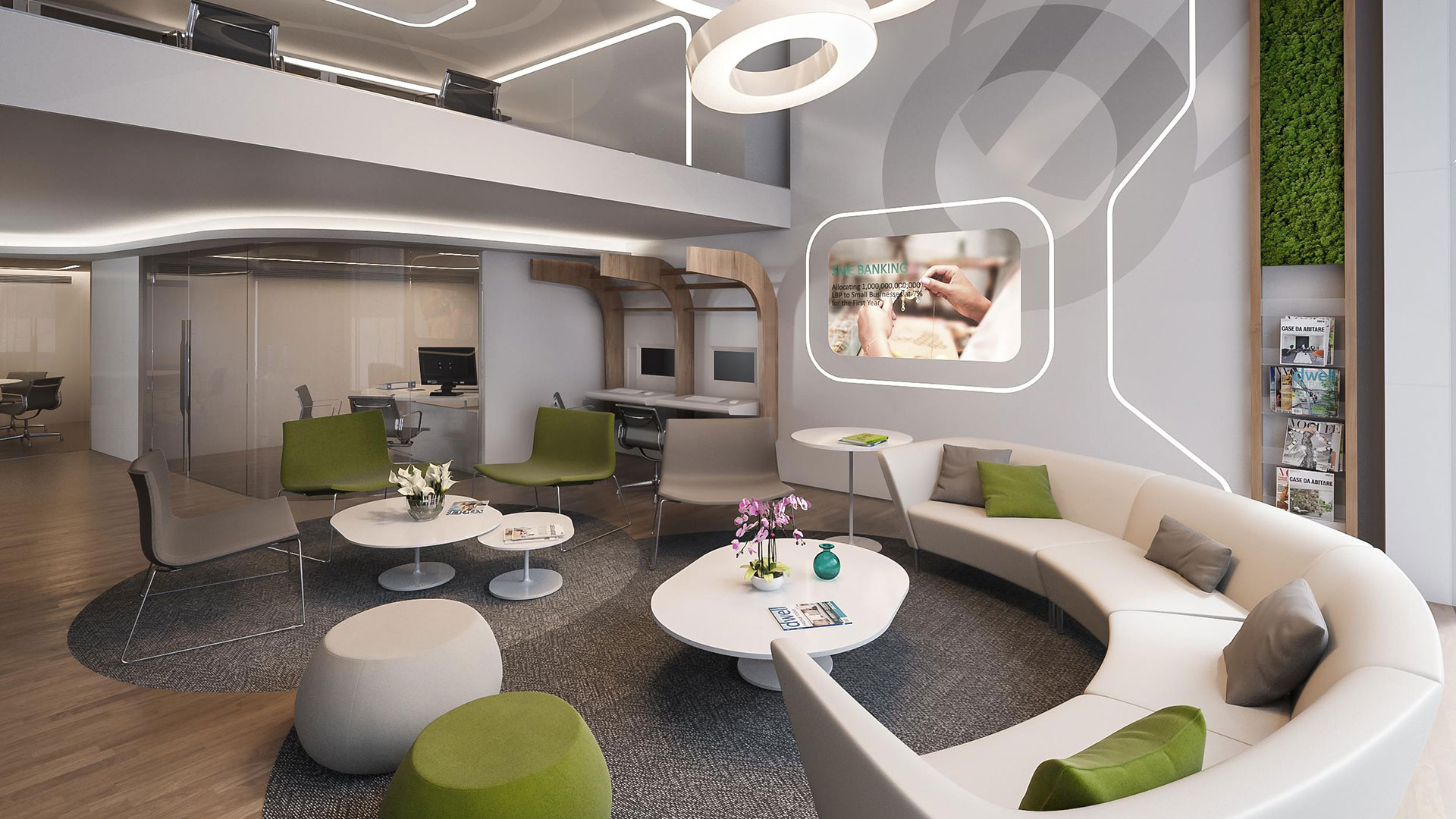 Audi SME
Location: Lebanon – Beirut
Year: 2018
Type: Interior- Bank
Area: 350sqm
Scope: Full design and Supervision
Audi Bank, one of the main banks in Lebanon, has decide to create a new branches type, dedicated to their increased number of SME clients. The brief was to have a dynamic, cool and friendly branch with all digital means to allow the clients to interact with the bank customer service in the fastest, and most direct way possible.
One should feel that these kinds of branches are dedicated to such clients, where the operations occur in an unformal around a table or in front of a digital screen, and not behind a counter.
The usage of round edges, digital walls, curved furniture, vegetal vertical wall, full transparency contributes to enhance the space and increase the confidence of the clients with their bank.
Team
Project Manager: Remy Atallah
Mechanical: RN- Consulting Engineers
Electrical: ESC- Engineering Service and Consultancy