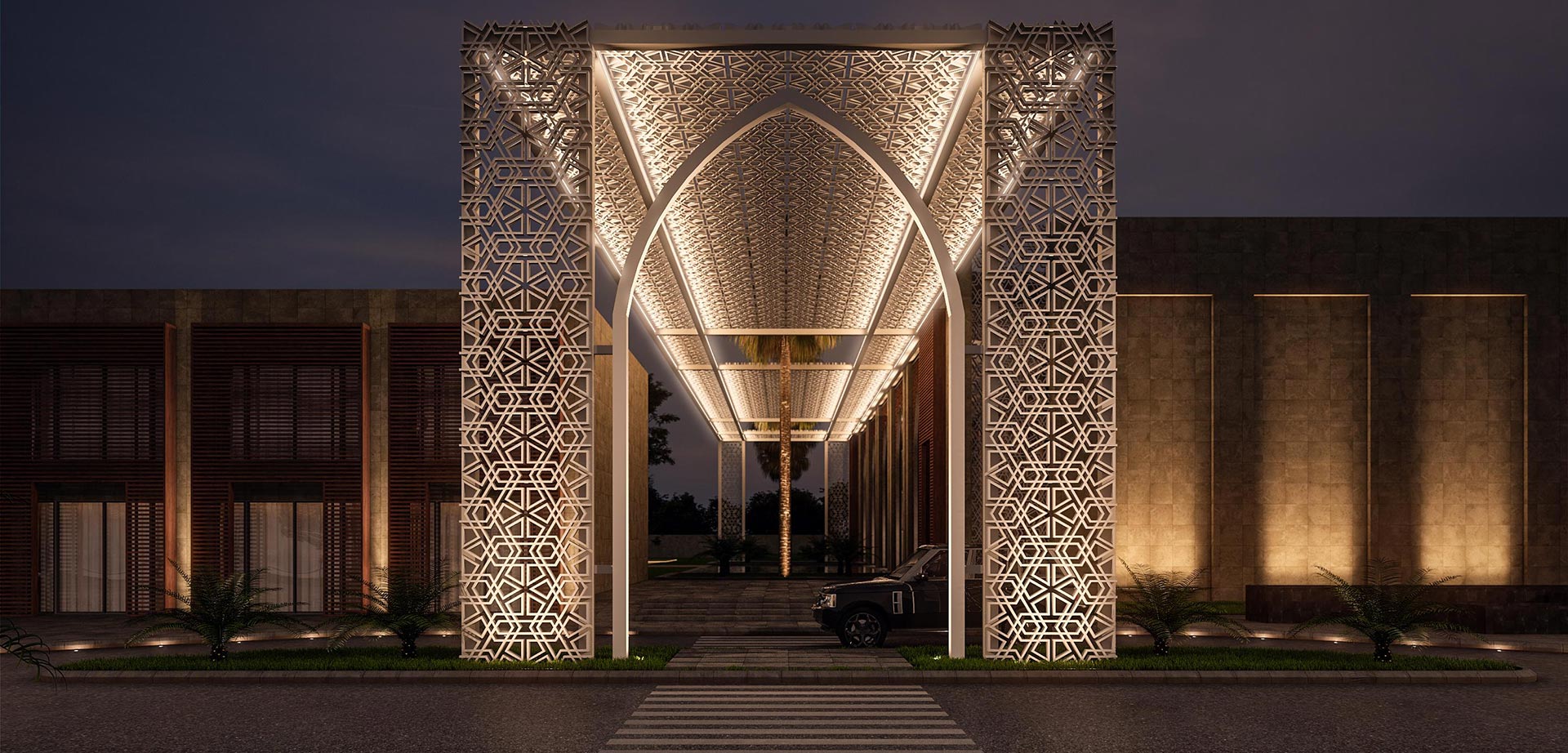 Oman hotel
Type: Architecture- Boutique Hotel   
Location: Sultanate of Oman – Samaiil
Year: 2016
Area: Lot: 40,000sqm, BUA: 5,000sqm
Scope:  Full design and Supervision
This brief for this hotel was to create a boutique hotel for the Sultan's guests next to his summer residence, where VIP hosts could stay during their visit. The place would serve the community all other days, by creating a hub in the area.
The project has been inspired by the oriental arches and the Omani architectural typology, with a modern twist that would make this hotel a landmark in its surrounding.
It is composed of two buildings: the first one is the hotel over two floors, with the main entrance hall, secondary halls, main restaurant at the ground floor and the rooms at the first floor. On the other side, a multipurpose room to fit 1000 persons, to be used for conferences, seminars or wedding venue. The entrance is virtually linking the two building with a majestic arch that will lead to the main garden with the external basin from one site and the endless pool from the other with a breathtaking view over the surrounding mountains.
Team
Project Manager: Paul Kizirian
Mechanical: RN- Consulting Engineers
Electrical: ESC- Engineering Service and Consultancy
Structural:  PACE- Patrick Abdel Hay Consulting Engineers