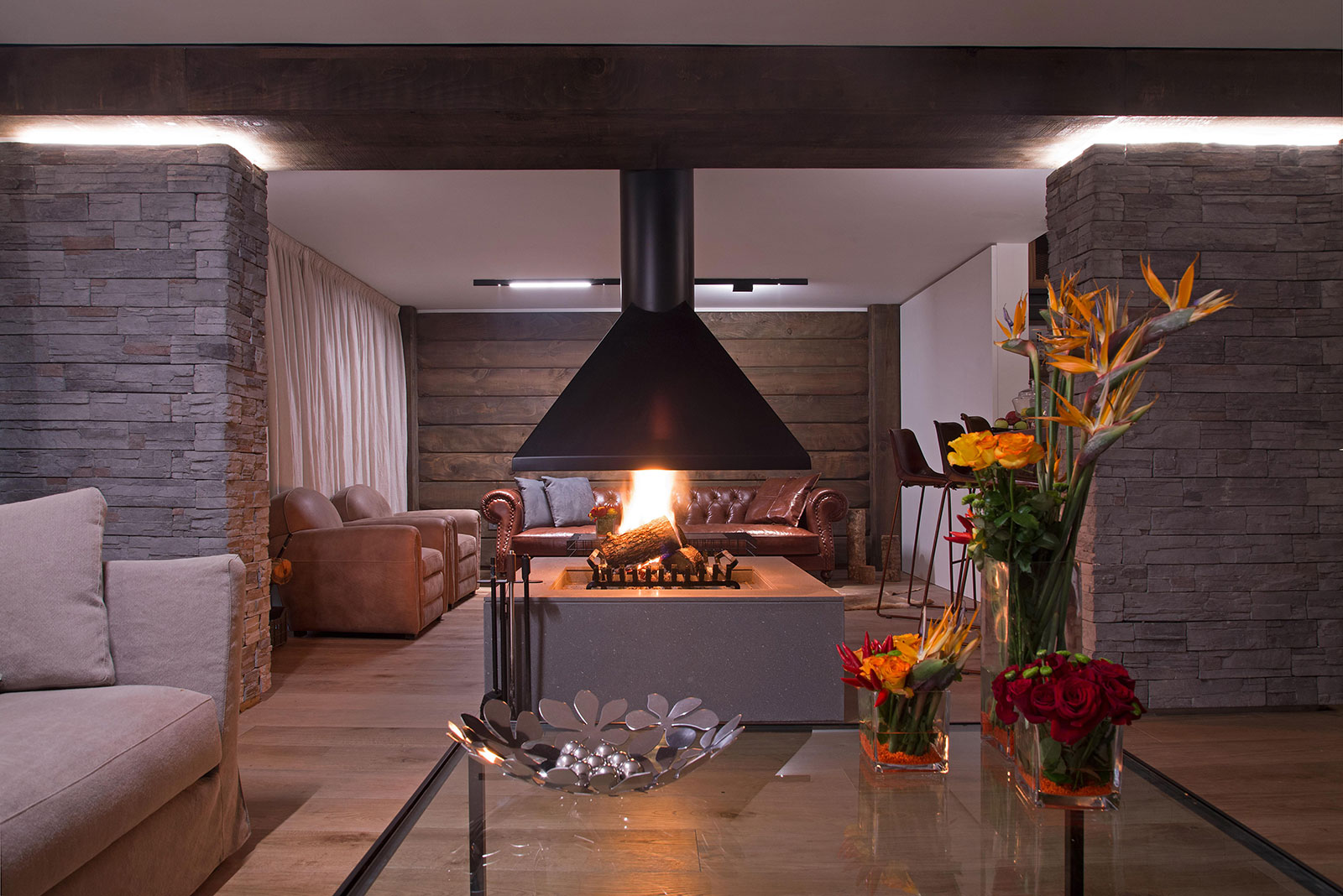 Chalet in the mountain – awarded
Location: Lebanon- Faraya                 
Year: 2019
Type: Interior- Chalet
Area: 350sqm
Scope: Full design, Project Management, Procurement
The project is a 3 stories chalet, with a large terrace with a great view over the valley reaching the sea.
The client wanted to create a "Chalet Suisse mood".
The main core was totally demolished, redesigned to allow maximum transparency between the floors and bringing natural light throughout the void. The walls were cladded with real treated solid cedar wood, with traditional installation process, to give the impression of the structural wood wall in the Swiss mountains". The selection of rough material texture, like sanded stone, natural wood floor, will enhance this felling.
The furniture was designed, selected and fabricated with the same idea to have a comfortable seating overlooking the central Chimney, which is the main attraction of the chalet. The bar area is design to enhance the cosines of the place, with high display shelves that can be reached with a featured movable stair.
The kitchen has been totally revisited with it's relation to the dining room, which is at the center of the project, from where one can see all floors and in reflection the terrace.
Team
Project Manager: Hiba Rizkallah
Structural: P.A.R. Pierre Abi Rached Consultants