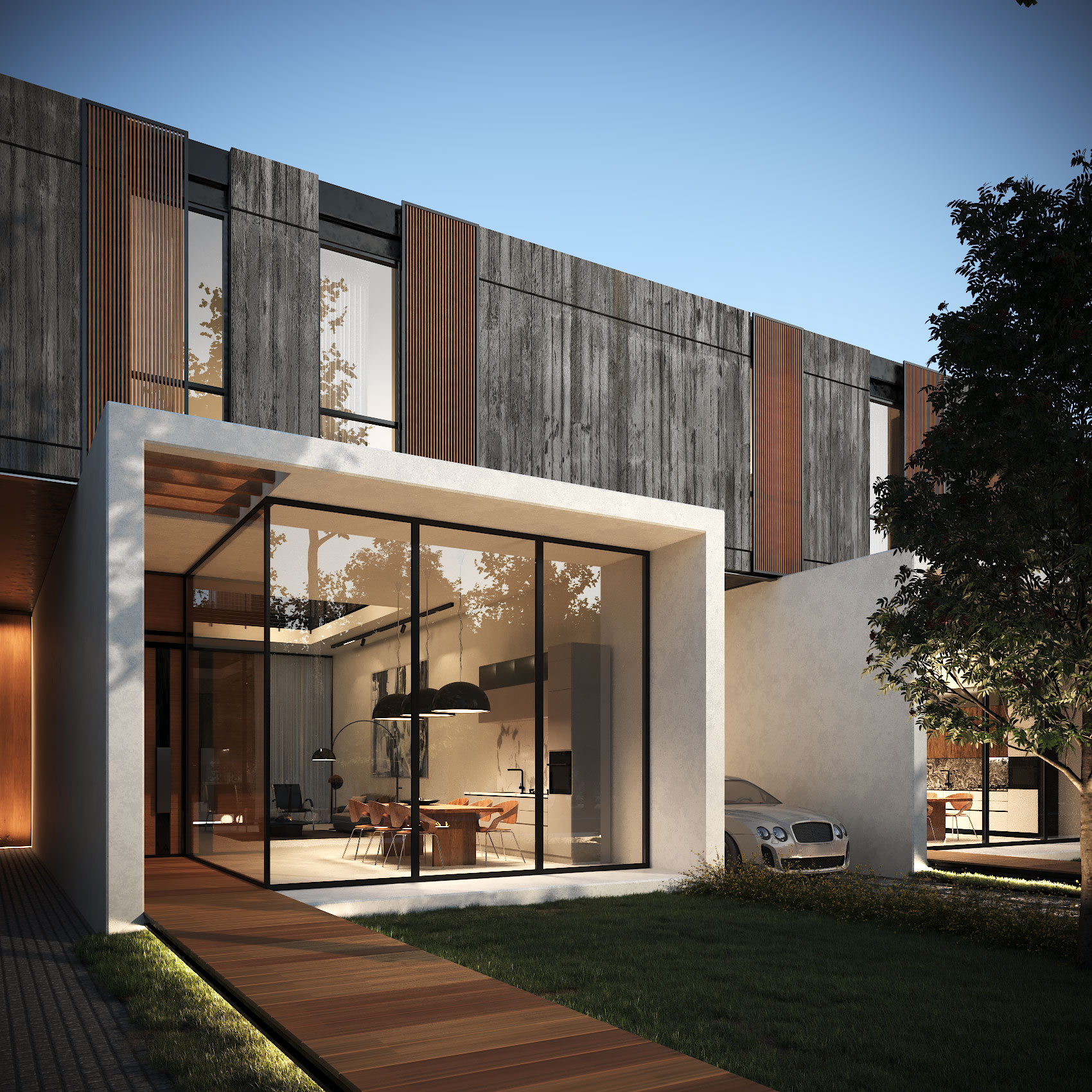 Larnaca Three Family Villas
Location: Cyprus – Larnaca  
Year: 2020
Type: Architecture – Residential
Scope: Preliminary Design
The project is located on a nice hill in Larnaca direct suburbs, in a calm residential area.
The client has requested to have 3 separate villas, one for him and the two others to each of his kids, with a common area that will have the swimming pool and the garden.
the reading of the volume shows the 3 main reception areas, with the articulation at the corner for the main "guest entrance" to the garden. The upper floors will have the bedrooms for each villa. They are all related together throughout a more private terrace with a pergola, overlooking both the garden from one side and the street and view from the other.
The interior allows full transparency form both sides of the villa, with a double ceiling over the main reception, that is linking the two floors together.
Each villa is independent with a private entrance, private parking and private garden. Only services are common.
Team
Project Manager: Paul Kizirian