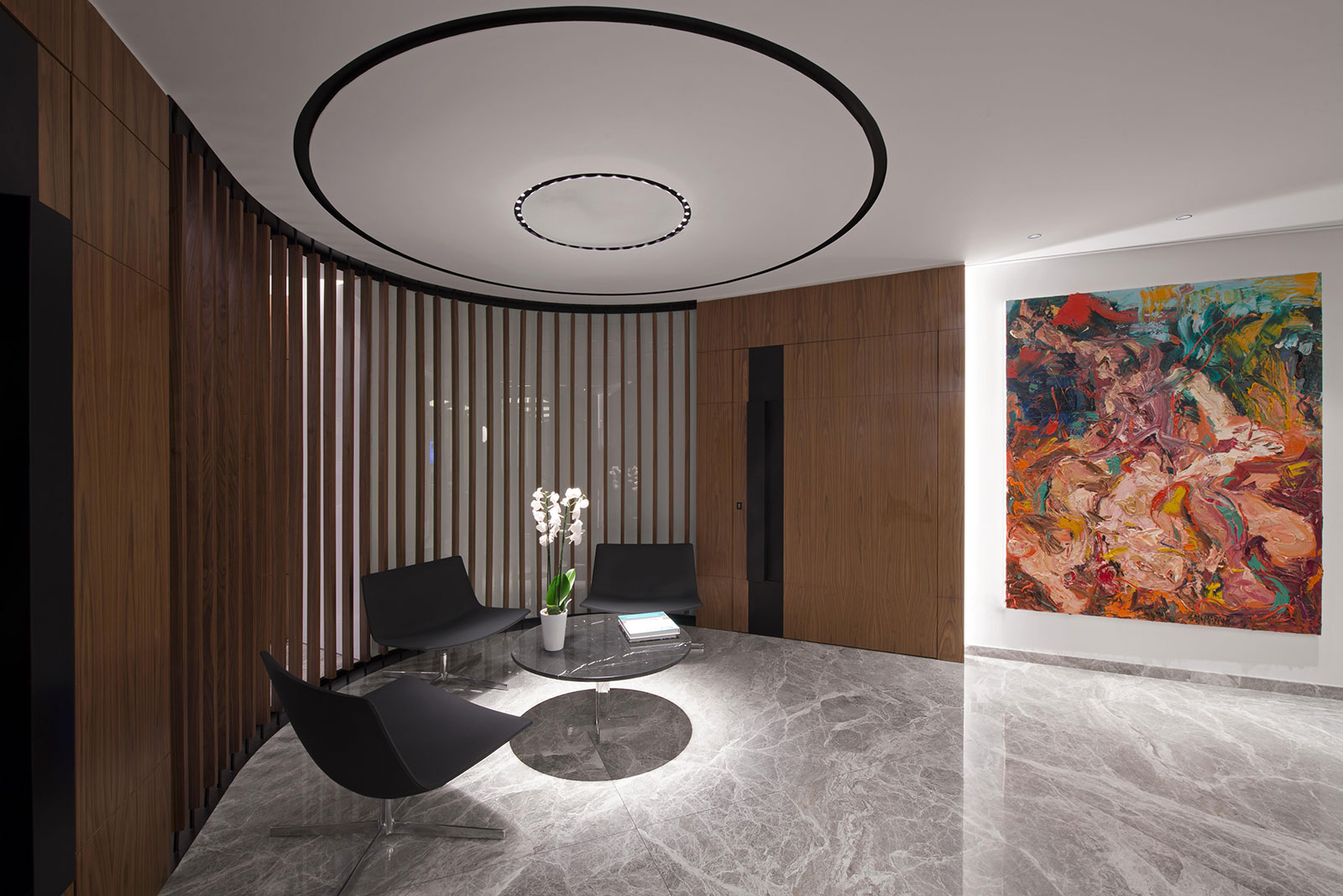 IAA Offices – awarded
Location: Lebanon – Beirut
Year: 2019
Type: Interior- Offices
Area: 350sqm
Scope: Full design and Supervision,
The project is located in Achrafieh, on the main street in a Business area.
The Client wanted to show the seriousness and solemnity of a law office, yet in a trendy, contemporary and appealing aspect from both the clients and the lawyers.
The project consists of three main parts: a main reception hall and a meeting room which are fully public and transparent. Two private offices for the main partners lawyers that show the status of the law firm and their personality each and finally an open working space for the collaborator lawyers
The transparency and the open spaces symbolize the transparent relationships between the clients and the lawyers. The space is conceived as one unit with minor separation creating small private areas whenever needed.
The private offices show a trendy aspect through their layout and the use of modern material and furniture, yet they highlight confidence and strength through the architecture design elements.
Team
Project Manager: Elie Yammine